What is the best way to celebrate an anniversary? Throwing a party, of course! Marking 50 years of official cooperation across Kvarken, the Kvarken Council hosts Kvarkenfest on Saturday, June 18th at Elisa Stadion in Vaasa. Everyone is invited!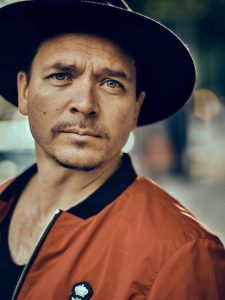 As an enabler of cross-border cooperation in the Kvarken region, the Kvarken Council is known for Finnish-Swedish collaboration projects within infrastructure, business, and tourism. As the organisation now turns 50 years old, it intends to create something different.
Fredrik Furu, Event Coordinator for Kvarkenfest at the Kvarken Council, explains:
For our anniversary, we want to focus on what really matters to the people in our region: meeting each other. This is particularly important now after the pandemic. With the new Kvarken ferry, we have the means to bring people over and enable these encounters in a multilingual festival for the people.
FamilyFun and Vaasa Run kick off the celebrations
Kvarkenfest is an all-day event filled with activities for both young and old. The festival day starts outside Elisa Stadion at the FamilyFun activity area, featuring a Folkhälsan obstacle course, street art workshops, a Hopsis bungy trampoline, a fire truck, a police motorcycle, a dog show, a hobby horse track, and much more.
"The FamilyFun activity area is free of charge, except for the graffiti workshops. Kids below school age can participate in Kidz Run, where everyone receives a medal, a juice, and a balloon," says Fredrik Furu.
The day continues with Vaasa Run, which this year is organised in collaboration with Kvarkenfest. Starting and ending at Elisa Stadion, participants can walk, jog, or run 5 or 10 kilometres on an officially measured race course.
"Each Vaasa Run ticket includes the festival ticket, so you can sprint right into Kvarkenfest!"
See world-renowned artists for only 5 euros a ticket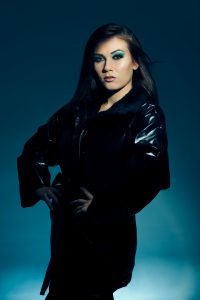 After the official festival opening, the stage opens at 3 p.m. with a performance by KAJ. They are followed by a lineup of big artists, almost all based in the Kvarken region: Elonkerjuu, BESS, Lisa Miskovsky, Kvarken Allstars, Tove Styrke, and One Desire Philharmonic Rock Orchestra.
We want to show off the variety of artists our region has to offer. With pop, rock, and rap, the festival has something for everyone. We are proud to be able to offer both world-renowned musicians and new stars for the low ticket price of 5 euros.
A pre-purchased ticket to Kvarkenfest costs 5 euros or 50 Swedish krona, symbolising the council's 50 years of work. The organizers hope that this affordable price will allow everyone to join. Children under school age are free of charge.
Close to 3000 tickets have already been sold, and the organisers expect the event to attract somewhere between 3000 to 4000 festivalgoers from both sides of Kvarken. Decision-makers from both Västerbotten and Ostrobothnia will also participate in the Kvarken Talks seminar, arranged by the Kvarken Council in connection to Kvarkenfest.
The first post-pandemic festival in Vaasa
As the festival Saturday approaches, Fredrik Furu – who himself will be performing as part of the Kvarken Allstars group – is looking forward to seeing everything come together after months and months of preparations. He originally came up with the festival as a way to celebrate the new Kvarken ferry, Aurora Botnia.
However, the pandemic meant that these plans had to be postponed. Instead, the event developed into the Kvarken Council's 50th anniversary celebration. Fredrik Furu is very happy with this, describing it as "a dream come true".
It is like a baby growing up; now I have to let myself enjoy it. We have a fantastic set-up with artists, local food and drinks, activities for kids, and Vaasa Run. This is the first post-pandemic festival in Vaasa this summer, and we really hope that people will join us to celebrate. The stadium has plenty of room for everyone.
Kvarkenfest
When: Saturday, 18th June 2022
Where: Elisa Stadion, Vaasa
Tickets: 5 EUR / 50 SEK in advance or 10 EUR / 100 SEK at the door. Children under school age are free of charge.
Check out the detailed festival program here.
The Kvarken Council
The Kvarken Council acts as a neutral cooperation platform that enables all types of cross-border cooperation in the Kvarken region. The council includes three Ostrobothnian counties in Finland as well as Västerbotten and Örnsköldsvik in Sweden. Together they form the Kvarken region.