Over 20 000 international students study in Finland at one of its higher education institutions. Many of them would like to stay in Finland after they finish their degrees, but not all are offered a way into Finnish working life. Language requirements and the need for wide local networks are typical reasons why Finland fails to retain the international talent that its world-known educational system and high-class universities attract.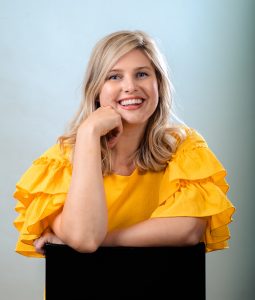 To tackle this problem, Hanken School of Economics founded Hanken International Talent, or Hanken HIT, in 2017. Integration & Career Coordinator Henna Konsti explains:
We need more international talent in our workforce in Finland. As part of the nationwide Talent Boost initiative, Hanken was the first university in Finland to launch a talent programme for international students. We want to offer our international students all the tools they need to be able to find employment in Finland, if they so wish.
The importance of networking
Hanken HIT initially aimed to manually matchmake international students with Finnish companies for mentoring and internships. In 2020, the initiative became part of Hanken's daily career services, which the university offers to all its international degree students.
Hanken HIT focuses on three areas of development:
social capital and business environment,
personal growth, and
professional development.
The first of the three aims to connect international students with Finnish companies and help them build their local networks.
Henna Konsti notes that only 20‒30% of all open jobs are advertised in Finland. Therefore, building a professional and social network is important in the job market. Hanken HIT and career services offer different career-related and networking events, where international students meet representatives of Finnish companies.
"I always also like to emphasize the fact that professional networking starts from your peers, and therefore the events that Hanken's student association arranges also offer important networking venues for international students," Konsti says.
Mentorship and in-class teaching key tools to integration
The second focus area of Hanken HIT is personal growth, which translates into mentorship. At Hanken, mentorship is seen as a tool, which helps students recognize their strengths and relevance for the Finnish job market.
Already from their freshman year, Hanken's international students are offered an opportunity to participate in the mentorship programme, which has already for decades connected students with alumni mentors.
Mentorship helps students recognize their strengths and relevance for the Finnish job market.
Professional development, the third focus area of Hanken HIT, is about creating opportunities for international students and Finnish companies to collaborate on solving company challenges. Henna Konsti explains that teaching at Hanken is closely integrated with business:
"Students are involved with local companies already in the classroom through guest lectures and case studies. They also have the opportunity to do an internship as a part of their major," Konsti says.
Additionally, Hanken offers several services to help students integrate into Finnish working life, such as Swedish and Finnish language courses, study points for volunteer work, and individual career advice by Henna Konsti.
I'm here for our international students both in Helsinki and Vaasa. In addition to career advice, I send out information letters to inform and remind our international students about the integration-supporting events and opportunities offered by Hanken and the Talent Boost community.
Vaasa International Talents is an additional resource for Vaasa students
In Vaasa, international masters' degree students at Hanken can also apply to the Vaasa International Talents programme, which is a collaboration between the city and the higher education institutions in Vaasa.
"Hanken has relatively few international degree students in Vaasa, but we want to have more in the future," Henna Konsti says.
We are very happy to be involved in the Vaasa International Talents programme, which connects students with local businesses in the Vaasa region and offers lectures on professional development. A lot is happening in Vaasa, and I'm so happy to see that many different actors want to support the integration of international students. My job is to make sure our students are informed and involved.
More companies wanted for collaborations
With some years under its belt now, Hanken International Talent has so far been an appreciated initiative. Through the different events and company collaborations, several international students have found employment in Finland. However, Konsti extends an invitation to more Finnish companies to be involved with international students:
If your organisation is looking for talent and is interested in supporting the integration of international students, you are more than welcome to get in touch with me. We are always open to collaboration and happy to discuss different options for it.