The University of Vaasa Summer School Programme on International Entrepreneurship and Innovation gathered international students, teachers and experts for an intensive seven-day course at Wärtsilä's Sustainable Technology Hub. Many connections were made and new innovative business concepts were created.
Students, academics and practitioners from different parts of the world have worked together to create a new concept, an international summer school. The summer school held last week was organised by teams across the University of Vaasa with the support of the Wärtsilä Partner Campus team.
The summer school was attended by 18 local students from the University of Vaasa and other regional universities as well as 10 students from Sheffield Hallam University in the UK, a partner university to the University of Vaasa.
Innovation in the air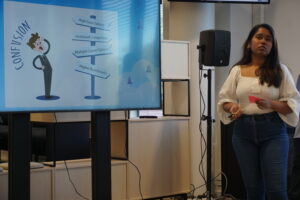 The summer school was buzzing with activity on Friday afternoon, the last day of summer school. The students had worked together all week and gotten to know each other, working with expert help to create new and innovative business ideas.
Each group of students presented their project to the class and to a group of real-life experts from academia and business life. It was a valuable opportunity for the students to get instant feedback on their ideas.
Each group of students presented their project to the class and to a group of real-life experts from academia and business life.
An app for solving the daily puzzle of meals
The students had many good ideas, of which a few could, perhaps with some additional tweaking, develop into real businesses. For example, one group presented an idea for a meal-planning app called "Kroseri", which could plan meals according to different diets, figure out where the items on the menu are most affordable, and even do the shopping for the user.
One of the team members, Opeyemi Alle, concluded that this new app could reduce stress and save both time and money. Niall Shakeshaft, Vice President, Head of Design at VTT and one of several external experts helping the students, commented that although the idea was brilliant, the business model had some issues that needed to be worked out.
Creating money from waste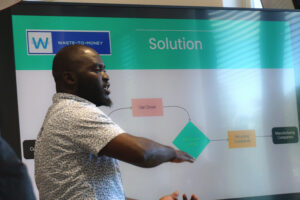 Innovating a new way of shopping groceries might make life easier for many people, but some student projects aimed even higher. A project named "Waste-To-Money" aimed to be a part of solving the global problem of plastic pollution.
The main idea was to take the idea of getting money for recycling plastic bottles, a well-established system in Finland, a step further and into new markets. After creating a proof of concept in Nigeria, the project would be implemented globally.
A programme with international appeal
Dr Selina Liang, Associate Professor for the School of Technology and Innovations at the University of Vaasa, is responsible for the summer school. She wants to highlight the international nature of the programme as well as the contributions of visiting professors.
The teaching team led by Liang included her colleague Dr Ville Tuomi, Associate Professor at the School of Technology and Innovations, and two visiting professors who have built an international reputation in their fields. Prof Gary Knight is Professor and Jackson Endowed Chair of International Management at Willamette University, USA. Prof Dimitris Assimakopoulos is Visiting Professor of Innovation Systems, InnoLab, University of Vaasa.
The summer schools coaching team has also included many different experts. The coaching team was led by Philipp Holtkamp from the Innovation Office of the University of Vaasa, with the support of the OpenInnoTrain project team led by Mona Enell-Nilsson.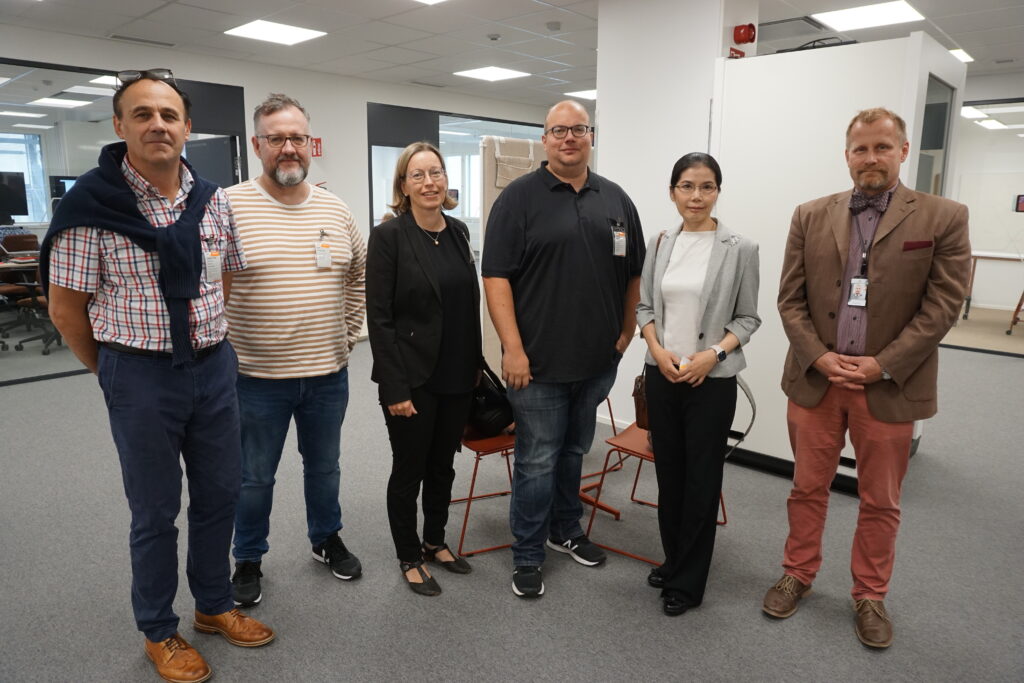 Philipp Holtcamp is, as many others interviewed for this article, a strong advocate for more entrepreneurship in education. Vice-Rector Martin Meyer agrees, noting that education has a large hand in creating the companies of the future.
I am pleased how successful this summer school has been in bringing together students, academics and practitioners from different parts of the world. We all made new connections and welcomed world-leading experts to learn about 'born globals' and how to develop start-ups and new business ideas in an international environment. The summer school has been a resounding success and we are already looking forward to next year.
Hosted at Wärtsilä's new hub
The summer school was organised at Wärtsilä's Sustainable Technology Hub in Vaasa. The STH and its integrated Partner Campus are fairly new concepts aiming to increase collaboration and ecosystem building.
Kenneth Widell, Senior Project Manager at Wärtsilä, says that they are honoured to host a summer school focusing on business and innovation.
"This is a great opportunity for us all to learn from each other," says Kenneth Widell.
More to come
The summer school pilot was both successful and appreciated. Dr Selina Liang speaks about the future plans for the programme:
In the future, we hope to expand the summer school programme by offering a variety of course options and attracting more international students based on the successful cooperation model. In the meantime, there are planning activities going on at the university for extending the short-term education programme on international entrepreneurship and innovation to a master's programme.