Immigrants are more likely than native-born citizens to start a business in Finland. There are already over 10,000 immigrant-founded businesses in Finland. The confidential and free consultation and info sessions offered by Vaasa Region Enterprise Agency Startia has helped kickstart many companies in the region.
As an arm of Vaasa Region Development Company VASEK, Startia regularly hosts entrepreneurship info sessions in Finnish, Swedish and English. In addition to personal consultations, these sessions give immigrants important information on how to start a business in Finland.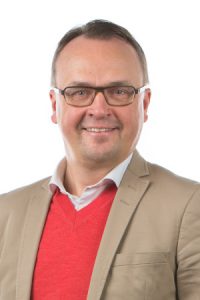 According to Startia's Manager Tommi Virkama, immigrant-led businesses are often based in traditional service sectors, such as cleaning, construction and restaurants. Immigrants also start companies that provide expert services related to their own expertise.
"The business is then based on the person's own high-level know-how and experience. Immigrants often provide these products and services to customers globally and work within international networks," says Virkama.
Virkama points out that difficulties in employment also drive many immigrants to become entrepreneurs.
Permits needed in some cases
Any EU citizen with permanent residence in a country belonging to the European Economic Area (EEA) can start a business in Finland. This also applies to citizens of the Nordic countries. Citizens of countries outside the EU and the Nordic countries can apply for an Entrepreneur's residence permit.
The need for a permit doesn't depend on nationality but on where one lives. When setting up a business in Finland, the owner or at least one of the owners needs to live here.
The Finnish Startup Permit also makes it possible for international entrepreneurs from outside the EU to build a startup company in Finland. The permit is meant for founders of innovative fast-growth companies. It can be issued for a maximum of two years, after which it can be renewed.
The biggest challenges
When starting a business, language skills are important. Tommi Virkama points out that "it is good to know Finnish, Swedish or English, as finding the right information in other languages can be difficult."
Local taxation and insurances are often the biggest challenges for immigrant entrepreneurs. To tackle these issues, Virkama recommends outsourcing the firm's financial management to an accounting company.
"International accounting services are available in many different languages, such as English, Chinese, Persian, Turkish, Vietnamese, and Ukrainian," he says.