The fifth Vaasa Gas Exchange (VGE) event was held today during EnergyWeek. VGE is the biggest networking event for the gas industry in the Nordics, focusing on natural gas and renewable gases in all forms for power generation, transport and shipping. At Vaasa City Hall, international energy experts again had the opportunity to meet other actors, driving forces and potential partners from Finland and abroad.
Great for networking
The event was sold out, and altogether 100 exhibitors had booked a stand. The floor was filled with representatives from vehicle manufacturing companies, waste management companies, natural gas and biogas suppliers and manufacturers, to name a few.
Stefan Persson from Swedish company EBS Environment and Bio Solutions and Johann Bauer from Tecon, based in Austria, were thrilled to be back in Vaasa after a couple of years.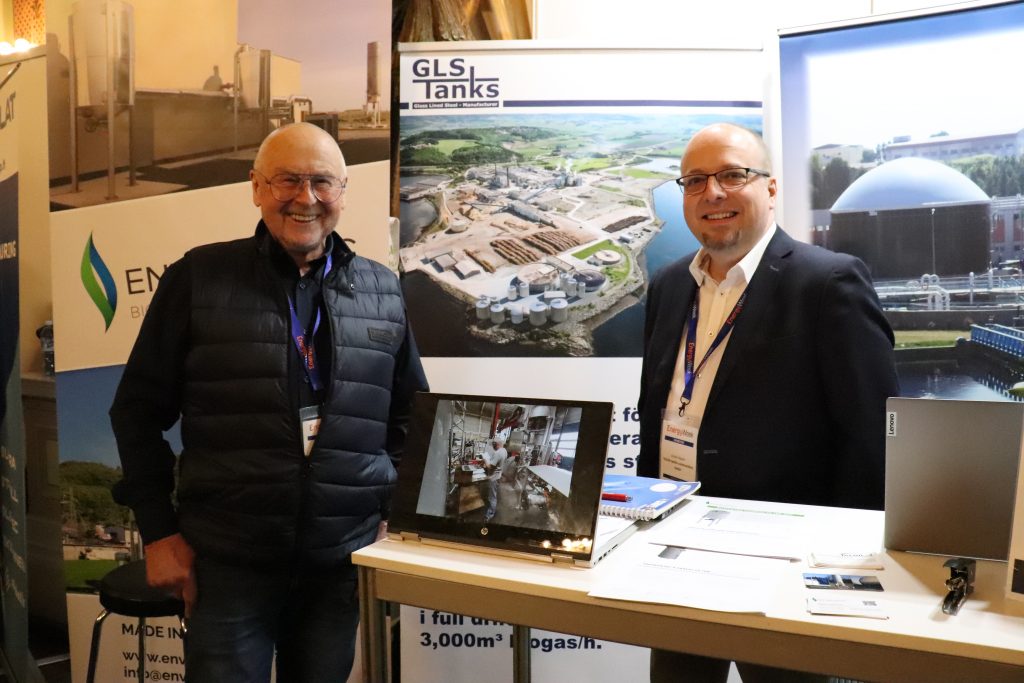 "VGE is a great event, and we have been participating here at the EnergyWeek many times before. We are an agency company that provides complete mechanical equipment for biogas plants in Scandinavia," said Stefan Persson.
"Networking here in Vaasa is great for Tecon, as we are one of Europe's largest manufacturers of double membrane gasholders. We have delivered the world's largest gasometer to Hashöj biogas plant in Denmark and are one of the market leaders in Scandinavia," said Johann Bauer.
Close contact between industry and education
Several educational institutions, universities and research organizations were also present at VGE. Mikko Helle, Key Account Manager at Åbo Akademi University, was pleased with the event.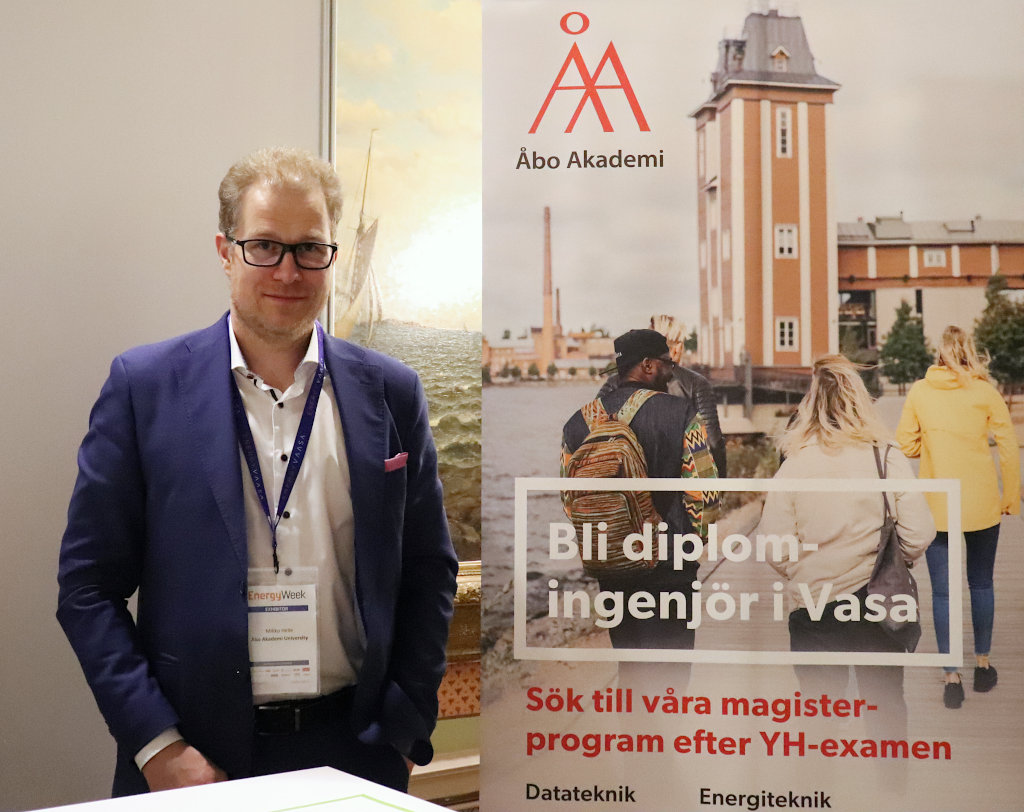 "In Vaasa, we offer for example master's level studies in Energy Technology. This subject provides students with an understanding of the technical solutions and dynamics of the traditional energy economy as well as the challenges and possibilities offered by the ongoing energy transition," said Helle.
Mikko Helle points out that good skills in process and systems technology are much needed within the gas industry.
"We operate closely with Novia University of Applied Sciences and other universities in the Vaasa region. The study environment is international, with close contacts also with the Vaasa energy cluster companies," he said.
VGE was organised by the University of Vaasa in partnership with Gasum, Technology Center Merinova, Novia University of Applied Sciences, Stormossen, VASEK, Viexpo, Wärtsilä and Åbo Akademi University.