Vaasa EnergyWeek started strong today with an Energy & Environment Seminar, where the effects of Russia's invasion of Ukraine drove many conversations. Finland's climate and security goals are converging, according to Minister Mika Lintilä.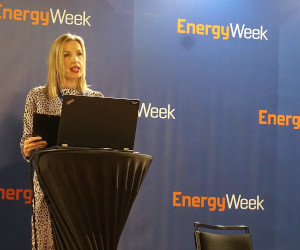 In her opening words, Paula Erkkilä, CEO of the Ostrobothnia Chamber of Commerce, noted that the drastically changed global situation drives Finland and the EU to take measures to break free from fossil fuels:
"It is clear to us that the green transition will now significantly pick up pace, as will electrification as a part of this development," said Erkkilä.
Finland's climate goals and security of supply are converging
Mika Lintilä, the Finnish Minister of Economic Affairs and Employment, agreed that the Russian invasion of Ukraine radically changes Finland's security environment. However, he pointed out that Finland's energy accessibility is in a good state. Long-term investments in renewable energy and the timely finishing of the Olkiluoto 3 nuclear plant both contribute to the fact that Finland is not dependent on Russian oil and gas.
According to Minister Lintilä, Finland's climate goals and security of supply are now converging. He also noted that a significant portion of the EU's current revival money is invested in the green transition, which creates big market opportunities for companies not only in Finland, but also in other EU countries:
I hope that the energy cluster here in the Vaasa region will utilize this unique opportunity. The revival market is not confined to us in Finland, but it stretches across Europe. Here, you have the knowledge needed for these projects.
Large leading companies multiply public funding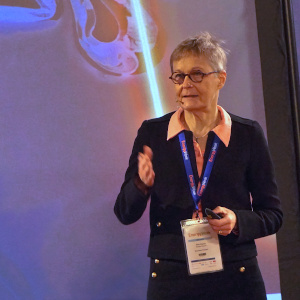 Nina Kopola from Business Finland gave the audience a deeper look into the distribution of revival money. She pointed to the importance of financing large leading companies, such as Wärtsilä:
These large companies commit themselves to grow their R&D expenses, produce new economic ecosystems and create new jobs. They are also obliged to match their public funding with private equity.
Kopola highlighted that every public euro put into these companies grows 2.3 times, and most of it is reinvested into society.
"Two thirds of the money given to these leading companies flows to SME's, start-ups, and research organisations," Kopola said.
"One step back, but two strides forward"
Teppo Säkkinen from the Finland Chamber of Commerce returned to the repercussions of Russia's war in Ukraine and its effects on the energy transition in Europe: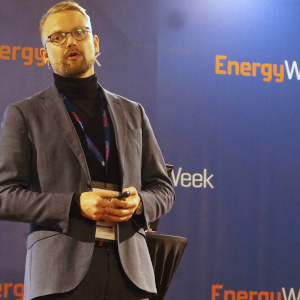 We will take one step back, but two strides forward. The length of the step back depends on our decision-makers, both in our companies and in our society, in Finland, in the European Union, and globally.
Säkkinen noted that the war gives fossil fuels a momentary extension, as green investments are postponed due to general economic uncertainty and the lack of raw materials.
However, the war also supports green investments, as the West does not want to finance Kreml. Increasingly, clean energy provides the most competitive solutions for both countries and private investors.
Clean energy provides the most competitive solutions for both countries and private investors.
The early afternoon presentations were followed by a panel discussion on how innovations and system-level developments enable Finland's emission reduction goals and new export. The panel was moderated by Jukka Leskelä, CEO of Finnish Energy. He was joined in the discussion by Finnish energy industry leaders from Danfoss Drives, Matti Vaattovaara of Hitachi Energy Finland, Minna Martikainen of Vaasa University, and Stefan Damlin of Vaasan Sähkö.
The importance of strategic energy autonomy
The later afternoon's seminar session on the Nordic Battery Belt was led by the Regional Mayor of Ostrobothnia, Mats Brandt. The first keynote speaker, MEP Miapetra Kumpula-Natri, shared the European perspective on energy innovations.
In her presentation, Kumpula-Natri highlighted the importance of strategic autonomy in Finnish and European energy production.
"Each and everyone can think of ways to prepare for their energy needs next winter," she said.
Kumpula-Natri was followed by Vesa Koivisto, SVP of Battery Operations at Finnish Minerals Group, who spoke of Finland as a destination country for battery investments. Jarkko Vesa of the Ministry of Economic Affairs and Employment then outlined the implementation of the Finnish Battery Strategy 2025.
Later in the afternoon, Tom Einar Jensen, Co-founder and CEO of FREYR Battery, took the stage to share FREYR's thoughts on the battery revolution. Finally, Kati Komulainen, President at Vaasa University of Applied Sciences, and Åsa Stenbacka, Principal of Vamia, discussed competence development in the battery value chain.