The top energy event EnergyWeek is back next week, 21-25 March, based in Vaasa City Hall. The annual event again attracts thousands of energy enthusiasts from all over the world to the Nordic energy capital. Vaasa International will cover the week's events.
"Registration opened in the beginning of February and has progressed very well, despite the global situation. It seems that this year, EnergyWeek will be even more popular than before the pandemic," says Kristoffer Jansson, EnergyVaasa Communications & Brand Manager at Vaasa Region Development Company VASEK.
It seems that this year, EnergyWeek will be even more popular than before the pandemic.
Free entrance to all daytime events
This year, EnergyWeek has been extended to a five-day event, and it will offer more than 30 events and 150 presentations during the week.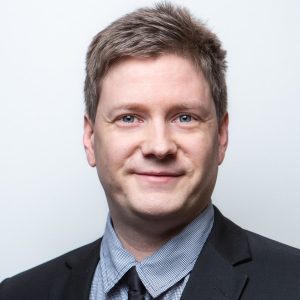 "Thanks to our event partners, EnergyWeek has always been free for the visitors," Kristoffer Jansson says.
EnergyWeek is a great platform to share information, hear about the latest news and the most interesting cases, extend networks and do business. The event is a joint effort by many of our energy cluster actors.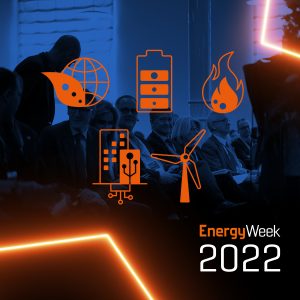 EnergyWeek 2022 focuses on five different themes, one for each day:
Energy and the Environment;
Wind and Renewable Energy;
Smart Energy Solutions;
Gas Energy; and
Energy Storage, which is a new theme this year.
There will also be around 200 Finnish and international companies exhibiting their solutions and innovations.
Topics of interest include digitalization, batteries and storage, circular economy, energy regulation, business and innovation, as well as space and energy technologies and future smart cities. The exhibition events are open on four days, each day with a different theme.
Start off your EnergyWeek
EnergyWeek 2022 starts off on Monday the 21st March with the traditional Energy and Environment Seminar, which is an influencer seminar held partly in Finnish. However, most EnergyWeek events will be organized in English, and some of them will also be streamed online.
"Visitors can also get a head start on EnergyWeek at the Green Car event that will be held at the Vaasa market square on Saturday the 19th March from 11 a.m. to 3 p.m. This event will be held in Finnish," says Jansson.
"We recommend registering in advance. Visitors at EnergyWeek are also strongly recommended to wear masks, and there will be plenty of hand sanitiser available," Jansson points out.
Vaasa International will offer concentrated coverage of EnergyWeek all week long. Be sure to follow us on social media to get notified about new articles!