Based on Vaasa University of Applied Sciences press release, 21 February 2022.
Students from the mentorship programme of the Energy Academy are highly satisfied with their mentors from the Vaasa region companies, confirms a fresh report. At the same time, companies value a modern, competent workforce offering practical insights. The successful collaboration is based on genuine networking and knowledge sharing between companies and higher education institutions.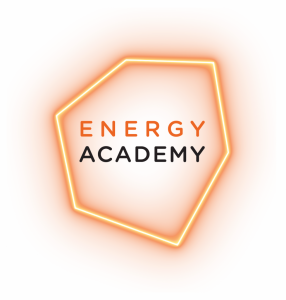 Energy Academy, a broad cooperation model between higher education institutions and leading energy companies in the Vaasa region, has expanded rapidly over the past few years. At the end of 2021, its mentorship programme became bigger than ever with altogether 33 mentees, of which 13 are students at Vaasa University of Applied Sciences.
The mentorship programme was originally started by Hitachi Energy in 2019. According to Petri Kärki, Vice President of Hitachi Energy, the goal is to eliminate the existing gap between students and working life:
Our mutual goal is to provide students with valuable contacts to the companies and opportunities to discuss their hopes. Overall, we want to show transparently what the companies actually do and what kind of career paths we can offer them. At the same time, the companies have a perfect chance to systematically network with students and their schools and to get valuable insights.
Jorma Tuominen, Director of School of Technology at Vaasa University of Applied Sciences, says that students are more eager to stay in the Vaasa region when the valuable contacts have already been built.
"We have local companies that are constantly developing more modern and sustainable energy solutions linked to the battery industry, and we have students who can offer valuable know-how in this area. Together, they become a greater point of attraction for the whole Vaasa region," says Tuominen.
"Highly satisfied" mentees
This year, students and companies in the mentorship programme have continued meeting frequently, even once a week, both online and face to face. Sharing thoughts and having intriguing discussions, they keep working towards mutual goals.
After three months of active dialogue, the results look promising. According to the Energy Academy Mentoring Program Evaluation report by Hitachi Energy, the vast majority of mentees described their relationship with their mentors as close or successful. Over 82 % strongly agreed with the claim "I am satisfied with my mentoring relationship so far" and 100% of the respondents were satisfied or highly satisfied with the availability of their mentors.
Tiia Maria-Kinnula, Employer Branding Specialist at Wärtsilä, describes the results as "excellent", yet recognizes that both mentees and mentors would like more face-to-face-meetings after the long pandemic period.
"This year so far, we have arranged a mutual online catch-up session with all the partner companies and actors, with the companies introducing themselves and their summer job opportunities along with sharing successful mentor and mentee experiences," says Kinnula.
"I like to give opportunities to students with a fresh mindset"
One of the mentors this year was Petri Koivisto, Director of Information Security at Wärtsilä. Koivisto highlights that the gain from the mentorship is mutual and sees that the excellent evaluations from the mentees stem from the mutual experience of a strong connection:
I like to give opportunities to people with a fresh mindset and ideas. Usually students are these kinds of people, who can evaluate things from different kind of perspective. As mentor and mentee, we give each other tips from various areas, such as performing in front of an audience. In addition, I also like to fully support my mentee in all of his or her choices.
Energy Academy hopes to include as many energy cluster companies as possible
Energy Academy has been joined by every higher education institution in Vaasa: Hanken School of Economics, University of Helsinki, Vaasa University of Applied Sciences, University of Vaasa, Novia University of Applied Sciences, and Åbo Akademi University. Companies and other organizations involved in the collaboration include ABB Oy, Danfoss, EnergyVaasa, Hitachi Energy, Merinova, the City of Vaasa, Vaasan Sähkö, VASEK and Wärtsilä Finland.
Jorma Tuominen concludes:
Our partners have implemented Energy Academy's networking model in their day-to-day practises. This is probably the best way to get students engaged with the energy industry. Already nine companies have joined, and we strive to include as many energy cluster companies as possible. Everybody wins in this game.
---
For more information about Energy Academy, the mentoring programme and its partners, visit www.vaasa.fi/en/energyacademy.