Hogia Ferry Systems has won the Shippax Loyalty Award 2023. The well-deserved award suits the Vaasa-based company well. "Long-term commitment is a key value for us", says a company representative.
Hogia Ferry Systems' long-term commitment was highlighted at this year's Shippax Ferry Conference, where the company received the Shippax Loyalty Award 2023.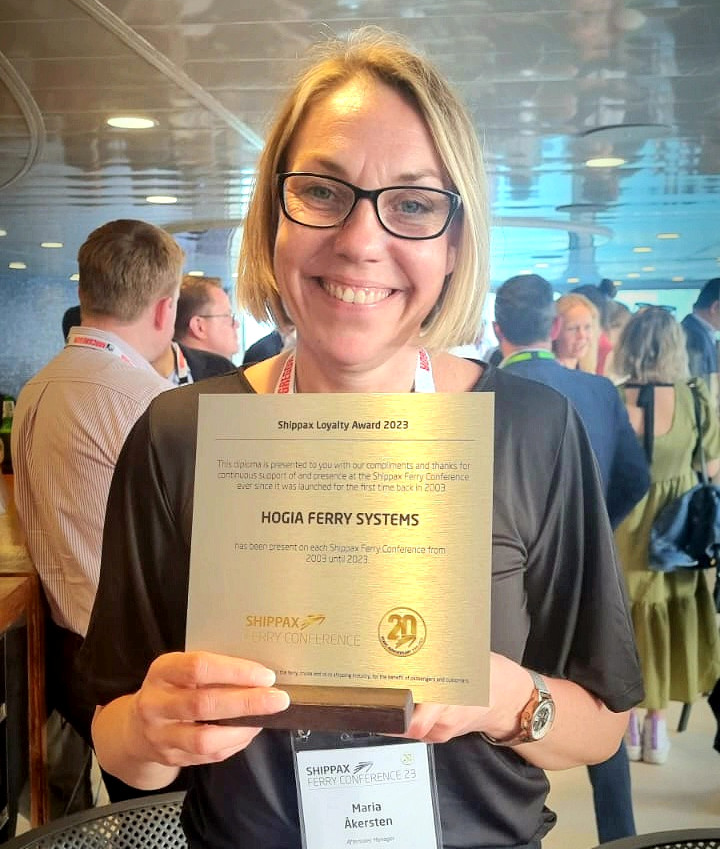 The award can be seen as a recognition that the Vaasa-based company has participated in and supported the Shippax Conference since its beginning 20 years ago.
"We are extremely proud to have received this loyalty award," says Maria Åkersten, Aftersales Manager and Acting Customer Support Manager at Hogia Ferry Systems.
Long-term commitment is a key value for us in all of our partnerships. When we commit to something, whether to a customer or in this case to a recurring conference, we do it wholeheartedly.
Conference at sea
True to the industry, the Shippax Conference is always held onboard ferries. This year, the two-day conference started in Barcelona.
"It was a nice experience filled with interesting lectures and opportunities to connect with industry experts," Maria Åkersten says.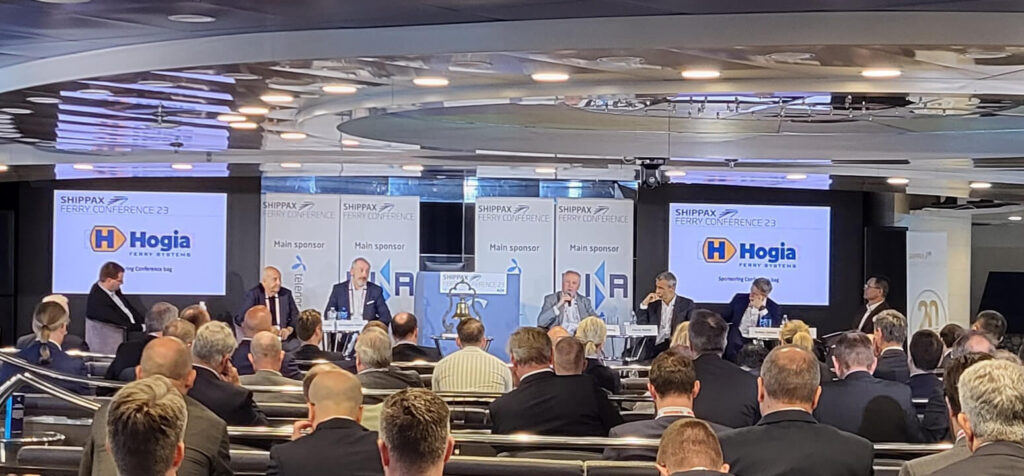 The Shippax Conference attracts industry attention from all over the world. About 500 experts usually attend, representing both shipping companies and related industries.
Maria Åkersten says that the Hogia Ferry Systems team is already looking forward to next year's conference.
"In 2024, the conference will be a lot closer to home, as it will be hosted by Tallink-Silja," she says.
A growing company
Hogia Ferry Systems' long-term approach applies to all aspects of the company business. It might well be a winning strategy, because the company is growing and attracting more customers.
The growth can also be seen in the company's staff. Hogia Ferry Systems is currently hiring in Vaasa and looking for a UX Designer.