Hitachi Energy has secured a significant order to supply the main electrical system for Finland's first industrial-scale green hydrogen production plant. "We are proud to be part of this pioneering project for a greener energy future," says CEO Matti Vaattovaara.
Hitachi Energy, a global technology company with a strong presence in Vaasa, will supply the main electrical system for a 20 megawatt (MW) green hydrogen production plant to be built in Harjavalta, in the southwest of Finland. The plant will be the first of its kind in Finland when it starts to operate in 2024.
The agreement was signed by Hitachi Energy and P2X Solutions, the company behind the project. It includes a 25 MVA main transformer, grid connection, power-quality optimisation as well as control and safety systems.
"The Harjavalta hydrogen plant is an iconic project and a significant step towards a greener energy future," says Matti Vaattovaara, CEO of Hitachi Energy Finland.
Supports Finland's goals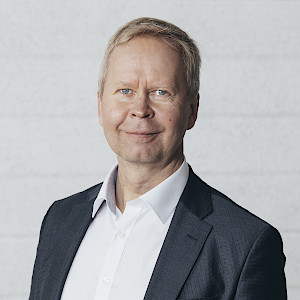 Matti Vaattovaara comments that the green hydrogen project as a whole supports Finland's climate goals. Vaattovaara says that the project also helps strengthen the operational security of the electrical grid and keep electricity prices affordable, which in turn contributes to the competitiveness of the entire Finnish industry.
Electricity is a key factor in the production of green hydrogen. We are proud to contribute our electrical engineering expertise to this pioneering project paving the way to a cleaner future of energy.
Based on an agreement of intent
The announcement follows an agreement of intent that the companies signed in 2021. Herkko Plit, the CEO of P2X Solutions, says that they look forward to continuing to work with Hitachi Energy.
"We need to cooperate with competent partners so that our hydrogen projects progress as reliably as possible," says Herkko Plit.