Visit Vaasa recently revealed encouraging statistics that have brought optimism to local entrepreneurs impacted by the pandemic. The most promising standout was the increase in Swedes visiting the area, demonstrating the crucial role that quick transportation and regional partnerships play in attracting Swedish tourists.
According to Visit Vaasa, the Vaasa region experienced a significant increase in overnight stays in 2022. From March onwards, there was a steady rise in hotel stays, with a particularly impressive performance during the summer months of May to September. During this period, close to 129,000 people stayed overnight in Vaasa's hotels, marking the best result since 2016.
This statistic is positive news for the Vaasa region hotels, proving a recovery since the pandemic years. Not only did the number of foreign overnight stays rise throughout the year; the total number of overnight stays reached over 275,000, surpassing the previous record of 248,900 in 2018.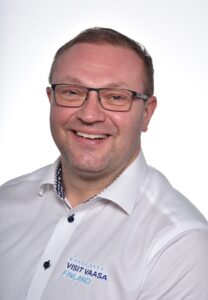 One of the key contributors to the increase in overnight stays, according to Visit Vaasa, was the growing number of Swedes visiting the region. In 2021, approximately 5,400 Swedes spent the night in Vaasa, compared to almost 21,800 in 2022. This can be attributed to the quick transportation provided by Wasaline's Aurora Botnia and the region's partnerships with attractions such as Tropiclandia and Powerpark.
Domestic tourism in the region could be viewed as business as usual, with a slight decrease in domestic stays from the year before. Despite that, the Vaasa region still outperformed the average decline in Finland.
Max Jansson from Visit Vaasa believes that the local events and attractions in the region played a significant role in attracting visitors this year. He mentions traditional events such as the Tomato Carnival in Närpes and the 18th-century market in Storkyrö as well as new events like the RaceWKND FM boat competition and Strongman Champions League.
In Visit Vaasa's latest press release, Jansson praises the efforts of local entrepreneurs and organizers for their contributions to the region's success. He hopes that more people will become interested in the experiences that the Vaasa region has to offer in the upcoming years.
Jansson emphasizes the importance of balancing tradition with constant innovation:
We have a unique whole that we can be proud of, but at the same time, we must continually develop new experiences and services. It is a work in constant progress.