Getting an interesting job and making friends in a new country can be hard. A new Spouse Programme aims to help immigrants find a meaningful life in Vaasa.
Moving into a new country is a big decision. People who move abroad for a job opportunity may find a network of colleagues, making it easier to make friends and integrate.
However, the spouses of expats may find it much more difficult.
"Trailing spouses have to say goodbye to their support system of family and friends," said Harriet Okumu-Nisula at the Vaasa Spouse Programme opening seminar on Monday.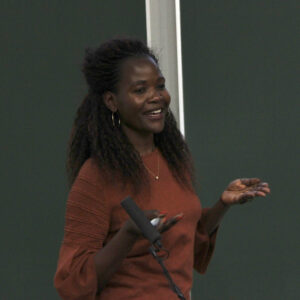 Okumu-Nisula talked about her own experience following her husband's career from Uganda to Finland, then to Kenya and back to Finland again. She described the "trailing spouse syndrome", in which some expat spouses suffer from loneliness, loss of identity, and diminishing self-confidence.
Being financially dependent on your spouse for an undetermined amount of time can also be hard. If the situation continues long enough, it starts to drain the whole family. Eventually, the family may decide to move away from Vaasa altogether.
To tackle this problem, the City of Vaasa, local universities and many other organisations have launched a Spouse Programme. The aim is to help expat spouses find their way, both socially and professionally, to make the Vaasa region their new home.
The start of a journey
Many interested families, couples, and spouses attended the Spouse Programme kick-off event at the University of Vaasa. In a warm atmosphere, Mayor of Vaasa Tomas Häyry, Vice-Rector of the University of Vaasa Minna Martikainen, and many others welcomed everyone to Vaasa.
Spouse Programme Coordinator Grațiela Dan said that many events, excursions and gatherings will be held to help people find their social network. Many events are still in the planning stage, and Dan invited people to join the working group meetings to suggest and plan events.
"This will be a journey. I promise that, on this journey, we will have good experiences and good events," she said.
Professional help is available
The Spouse Programme also helps people find jobs, advance their studies, and learn languages. One of the objectives on Monday was to introduce the organisations offering professional help to expat spouses.
For example, Harriet Okumu-Nisula works as Project Assistant at Vaasa International Talents, which helps degree students find jobs and internships at local companies.
SIMHE services provide support for skills identification, advice regarding studies and career guidance.
Talent Coastline is a network of actors that support and promote international recruitment, internationalise work communities and diversify activities so that the region and companies remain viable.
Vaasa needs more people
The Spouse Programme is not a charity. All programme partners agree on this fact.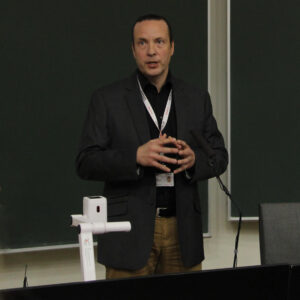 "We need people moving to Vaasa. We can't grow and be prosperous in the future if we can't find skilled workers," said Petri Kärki, Vice President of Hitachi Energy Finland.
Kärki stated that getting skilled employees to Hitachi Energy or Vaasa is not enough. Getting those people to stay in the region is equally important.
"That is why we need to keep our employees' families happy," he said.
This reflects the change that has happened in the job market. In an environment where many companies are fighting to find skilled workers, keeping employees happy has become good business practice.
"A happy spouse makes a happy employee, because when you have a happy family life, it also makes you a productive employee. It's a win-win situation for everyone," Harriet Okumu-Nisula said.
Project Coordinator Dan hopes that more companies in the Vaasa region will realise this and want to get involved in planning and organising events.