Åbo Akademi University in Vaasa has started a new Master's Degree Programme in Advanced Practice Nursing, aimed at practice nurses who want to take the next step in their careers. The English-language programme has international appeal, offering a mix of campus studies and online learning.
The new programme will be recurring, offering fifteen study places per year. It has already proven successful, receiving about sixty applications in the first round.
Most of the students currently enrolled in the programme have a foreign background, and all of them have nursing experience in Finland. Kerryn Saarinen is one of the first students admitted into the new programme:
I am originally from Australia but have worked as a nurse in Finland for ten years. I see this training as a good chance to develop my skills. It is nice that nurses can gain more opportunities to work in different areas. I also believe that the programme will eventually attract more nurses to work in Finland.
Fellow student Johanna Borg also has several years of nursing experience. She studies Advanced Practice Nursing as a minor subject to deepen her clinical competencies.
Nurses being able to gain more powers is a positive development. Compared to a doctor, a nurse often spends more time with the patient and can sometimes see them in a different light.
Spurred by political reform
Being politically active herself, Johanna Borg also sees the new programme in a political context. Developments in healthcare are progressing rapidly, and major reforms are underway both regionally and nationally.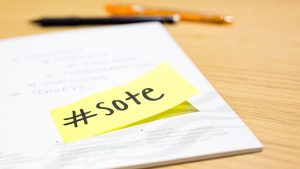 Under the wide-ranging health and social services reform (SOTE-uudistus), Finland's public healthcare, social welfare and rescue services are being reorganized. In 2023, new service counties or "SOTE areas" will take over the organisation of these services, which were previously under municipal jurisdiction.
A fundamental idea of the new programme is that nurses with advanced clinical competencies will be able to offer high-quality health services within the new SOTE areas. At the same time, this skilled professional group will contribute to the improvement of access to care and treatment.
Empowering nurses
The new programme gives nurses the skills to work independently to assess and treat certain common health problems. Additionally, students gain the advanced clinical competencies necessary to run a nurses' clinic and to work with patients with complex and long-term conditions – a growing challenge facing an ageing population.
Susanna Nylund is a PhD student and acting university lecturer for the new program. She says that many advanced healthcare responsibilities have already shifted to nurses, who need more training to respond to the increased challenges. Nylund herself is a telling example, having gained the authorization to prescribe certain drugs to her patients.
This programme is another step in the right direction. In recent years, the role of nurses has developed enormously. It is also good to offer healthcare professionals more career opportunities.
Leadership in healthcare
Lisbeth Fagerström is Rector of Åbo Academy University in Vaasa and Professor of Health Sciences. She believes that improving the clinical competencies of nurses is important.
Having previous experience in starting study programmes, Fagerstrom anticipates that the new Advanced Practice Nursing programme will be effective at combining theory and practice.
"Besides theoretical knowledge, the programme provides hands-on experience, for example in assessing a patient's needs of care, making individualized care plans and providing care," she says.
Besides theoretical knowledge, the programme provides hands-on experience.
Broad cooperation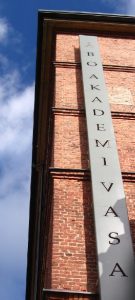 Advanced Practice Nursing is the third English-language master's programme at the Faculty of Education and Welfare Studies in Vaasa.
Within the scope of the new master's programme, Åbo Akademi University in Vaasa has developed a collaboration with the Pharmaceutical Sciences Laboratory at Åbo Akademi University in Turku.
The university also collaborates with Visiting Professor Melanie Rogers at the University of Huddersfield in the UK, which has a long history of educating Advanced Nurse Practitioners with great clinical autonomy.
How to apply
The current round of application is open from 5-19 January 2022.
The master's degree programme encompasses two years (120 ECTS) of full-time studies. Qualifying for the programme requires a bachelor's degree in Nursing or equivalent and a few years of relevant work experience.
For more information on the programme and how to apply, please visit the website of Åbo Akademi University.