Vaasa Insider, the company behind Vaasa International, has donated 3475 euros to Project Liv, a charity working with families and children suffering from long-term illnesses. "This donation means a lot to us," says a charity spokesperson.
Last Thursday, Vaasa Insider organised an event to help local organisations rethink their sales processes. The event sold about a hundred tickets and attracted a handful of sponsors. Peter Stolpe, CEO and Chief Editor of Vaasa Insider and Vaasa International, is very pleased with the outcome.
In terms of turnover, this was our biggest event so far. We're delighted that everything worked out so well, allowing us to make a relatively sizable donation to an important cause.
While planning the event, Vaasa Insider decided to donate all profits from the event to charity. The total sum of 3475 euros goes to Project Liv, a local organisation working with families and children suffering from long-term illnesses.
Supported by powerful sponsors
Peter Stolpe says that the donation to Project Liv was made possible by the event's sponsors and other participants through the tickets they purchased.
"Our heartfelt thanks to everyone who bought a ticket and to the event's sponsors, six of the best companies and organisations in the region," says Stolpe.
The event was sponsored by LähiTapiola Pohjanmaa, Rannikko-Pohjanmaan Yrittäjät, Logset, Multitronic Pro, Scandic Trans and Hartman.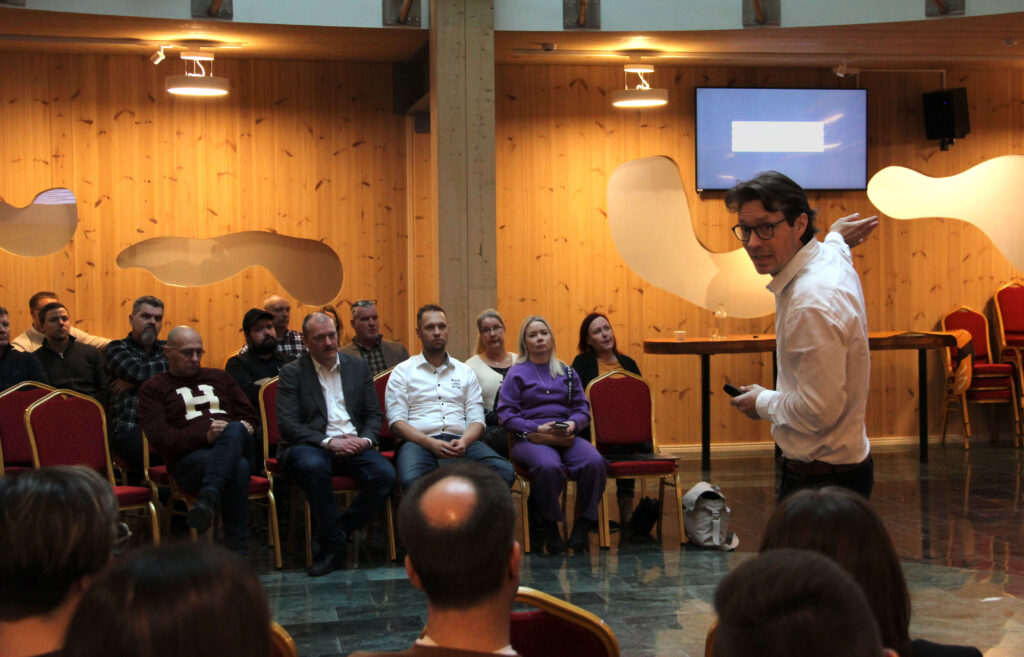 Headed by renowned sales expert
The event's main speaker was Dr Petri Parvinen, Professor of Strategic Marketing and Management at the University of Helsinki. Dr Parvinen argued that traditional selling is dying out, forcing salespeople and organisations to think differently to stay ahead of the competition.
Simply telling customers about products and prices is not enough. Salespeople need to be able to do things for the customers.
Parvinen detailed how many companies have already implemented innovative sales processes. For example, IT service company Solita at one point realised that their coders made more sales than their actual salespeople. As a result, they started to teach coding to their salespeople.
"Imagine when Solita's sellers can tell customers that they are proficient and certified in code verification – it's worth gold," said Petri Parvinen.
To bring back a smile
Susanna Back received the donation on behalf of Project Liv during the event on February 16 at Wasa Innovation Center. She gave heartfelt thanks on behalf of her association, saying that the donation means a lot to them.
"Thank you so much for taking the initiative to make a positive impact in this way," she said.
Project Liv's founder Nina Brännkärr-Friberg also thanked Vaasa Insider for the donation and promised that it will make a difference.
It is a case of simple mathematics. Everything the association brings in is used to fulfil its charitable purpose. Our whole operation relies on grants and donations, and the more funds we raise, the more children we can help.
Making dreams come true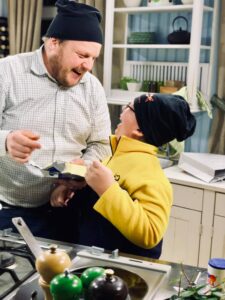 Project Liv has three main functions, of which Liv Dreams is perhaps the best known. Similarly to the internationally known Make-A-Wish Foundation, Liv Dreams works to fulfil the wishes of long-term ill children and their families.
Every year, the association fulfils around 60 bigger dreams and up to 500 smaller dreams. These can be anything from meeting an idol to trying a new hobby or getting a surprise gift.
More information about Project Liv can be found on the association's website, projectliv.fi.