Kalle's Inn – the mystical, iconic resort in the archipelago of Söderudden – is on the verge of a new beginning after a change in ownership. Local communications agency Herea carried out a project for Kalle's Inn including a brand strategy, productization, website content production and a new logo. Now, the spirit of Kalle's Inn can be recognized on the outside and properly implemented on the inside.
After being closed for a year, the beloved Kalle's Inn Resort has been reopened and reinvigorated. New life has been breathed into the resort's facilities, such as the main building and saunas, but also into its entire service concept: Kalle's Inn now serves customers with a carefully selected new menu and a set of activities, many of which are produced in cooperation with local service providers.
To define and outline the new business operations, the entire concept was embodied in a brand strategy – a project carried out by local communications agency Herea. Eliina Puijola, CEO of Herea, explains: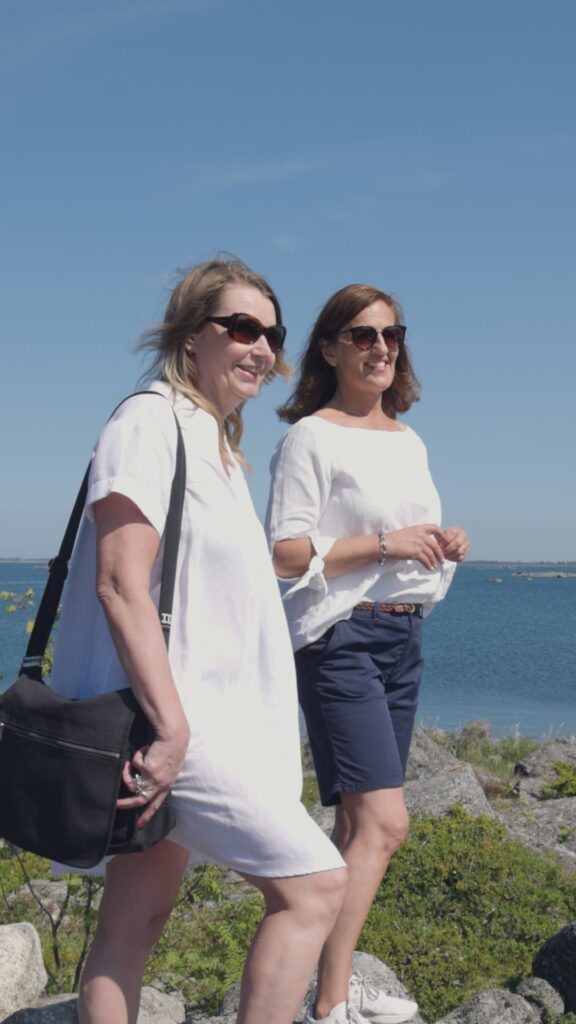 A brand strategy is a representation of the brand's core – it's essence. It is a description of the brand's construction and the policies that are to be applied in order to implement the brand on the inside and to communicate about it to the outside. These elements are verbalized in the strategy in an understandable form. The end result is a concrete tool for leading the company in the right direction. It also allows staff to understand how their personal attributes and passions contribute to their work and to the business.
Katja Ekman, CEO of Kalle's Inn, says that the brand strategy is the bedrock for everything.
We had an idea, a vision of what we want to be and what we want to offer our customers. Eliina verbalized our vision into the brand strategy. The strategy is of tremendous significance to our renewed business operations – it supports our business and provides our operations with a clear, common thread.
New logo portrays the archipelago's rugged beauty
The brand strategy served as a basis for the next steps of the cooperation, first of which was productization. In productization, the business' services and/or products are carefully analyzed and described in a way that meets customers' needs and offers them points of relation. Kalle's Inn's core message, brand promise and story, all defined in the brand strategy, together with the productization, were further adapted into fresh website content.
Finally, Herea's Art Director Minna Husa combined the brand's story, history, vision and the Ostrobothnian archipelago and created Kalle's Inn's new logo. A simple text logo with an illustration of the white-tailed sea eagle might be the most fitting portrayal of the archipelago's rugged beauty.
"There is something truly unique about Kalle's Inn and the surrounding nature. It is an iconic place. I am very honored, both professionally and personally, that they chose Herea for the project," Eliina Puijola says.
Kalle's Inn also has a renewed website, created by another service provider. The resort's social media channels will provide up-to-date information on events, services and the newly launched drop-in days.
The reopening of Kalle's Inn has been joyous news for residents and businesses in the area. The beloved Ostrobothnian landmark was founded by the Ekmans, a local family of restauranteurs, in 1991. Office supply company Ekman Systems is the resort's fourth owner. Both local and international visitors and businesses are again welcomed to stay and arrange meetings, celebrations and recreation days in the Finnish archipelago.
Herea is a communications agency located in Mustasaari, Finland. Herea is an outsourced communications partner for both domestic and international companies. Most of Herea's customers are industrial and service companies. Herea's main service is strategic content marketing that supports customers' business objectives. Other services include, among others, brand strategies and materials, websites, videos and photographs.
Herea's languages are Finnish, Swedish and English.