Last year was a record year for Ekeri and everything indicates that this year will be the same. "Our sustainability work is not driven by legislation, but by our own vision and our customers' wishes and requirements," says Daniel Asplund, Head of Sustainability.
The Ostrobothnian company Ekeri, based in Pedersöre, manufactures trailers and semi-trailers. The corona years were tough for the entire industry, but Ekeri managed to slow down its production in a controlled way. As a result, the company was able to quickly ramp up production once material supplies returned to normal.
"Last year therefore developed into a record year, and all indications are that this year will be the same," says Daniel Asplund, Sustainability and After Sales Manager at Ekeri.
At the group level, Ekeri's turnover reached approximately EUR 80 million last year, while this year the company is aiming for a total of EUR 100 million. Ekeri currently employs approximately 320 people.
Sustainability reporting underway
While maintaining due deference to standard financial reporting is vital, for Ekeri this will soon no longer be enough. The preparatory work is currently being carried out so that the company can also report official sustainability figures for 2025 according to the Corporate Sustainability Reporting Directive (CSRD).
Sustainability thinking, however, has been a part of the company's strategy since its founding in 1945.
"We have always focused on quality and see sustainable products with long life cycles as a competitive advantage," says Daniel Asplund, who has worked for Ekeri for 16 years.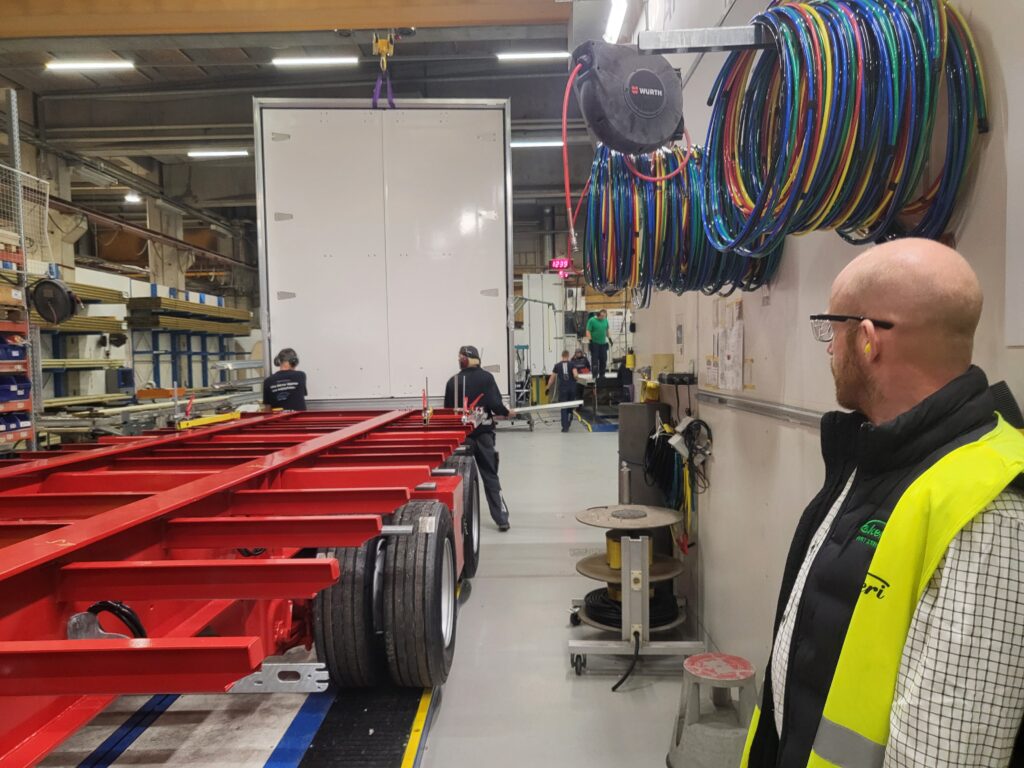 The sustainability work, as we know it today, has been going on intensively at Ekeri since 2019. Daniel Asplund says that the company is a forerunner in its industry. He points out that customers appreciate the work being done and drive the development.
"Our customers have already been asking serious questions about sustainability for some time," he says.
Towards scope 3 emission reductions
Ekeri was an early adopter of so-called Scope 1 and Scope 2 work. This job is about calculating and reducing emissions and other things that the company itself can control from its own operations.
In 2022, Ekeri's own emissions were already down to 104 tonnes of carbon dioxide equivalents per year (121 tonnes in 2021). This means that the entire large factory and operations have an annual carbon footprint as large as approximately 10 Finns as private individuals. In addition, Ekeri also compensates for emissions by climate action.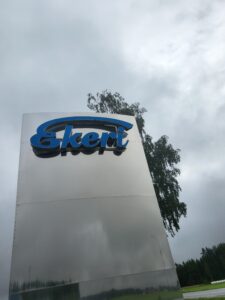 Ekeri continues its efforts to further reduce emissions. However, the focus has to a greater extent turned to including subcontractors and the entire chain, i.e. the so-called Scope 3.
"We set requirements for subcontractors but will also offer help, because, for example, smaller suppliers do not have the same resources and capabilities as we have," says Daniel Asplund.
Sustainability work includes environmental work but also, for example, work on human rights, occupational safety and working conditions.
Ekeri prioritises work related to the UN's global goals, climate work and the circular economy. The dream goal is a sustainable industry.
Products that support development
Ekeri's real speciality is found in the company's trailers and semi-trailers with side-opening box bodies. The fully openable sides make it possible to maximise the usage of the cargo space and minimise empty running.
"There will be greater flexibility for transport companies; it is even possible to transport ice cream in one direction and planks on the way back," says Daniel Asplund.
In connection to this, it is worth mentioning that Finland is a pioneer in Europe in allowing longer and heavier vehicle combinations on the roads. Ekeri contributes to this development with products that enable fewer but larger loads.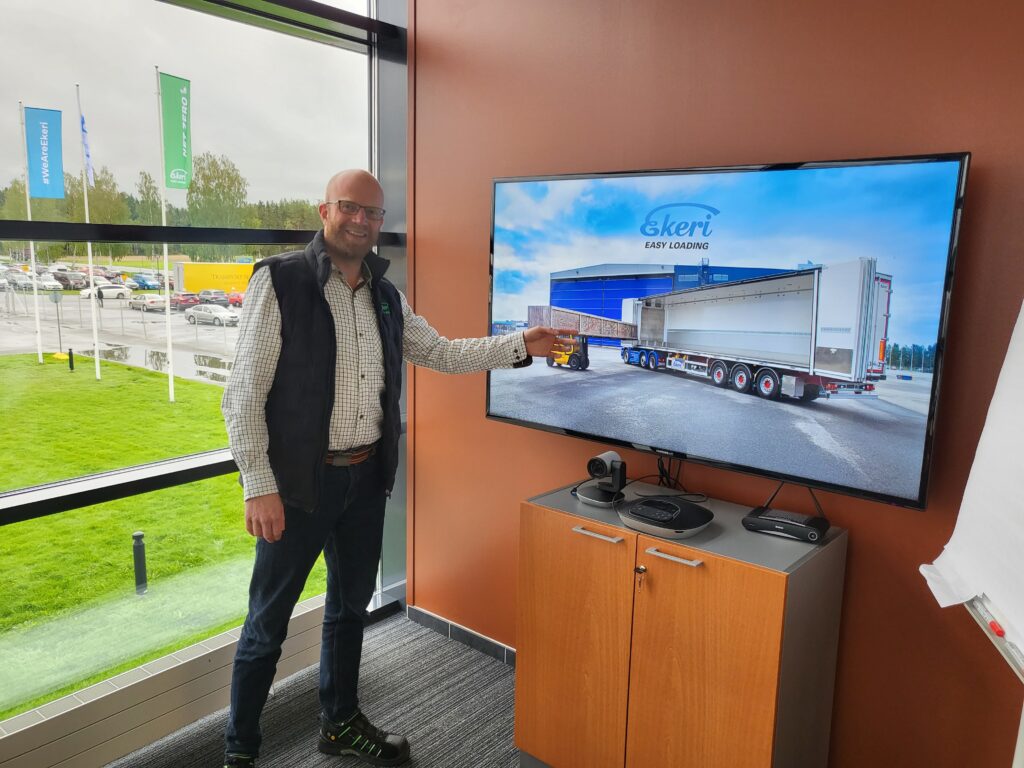 A trailer made by Ekeri can easily last for 20 years. This, combined with good service availability, keeps the trade-in value of the products high. Ekeri also offers rental, financing solutions and second-hand sales.
Through the side-opening box-body niche that Ekeri has perfected, the company can also offer products developed for even more specific functions. For example, the company manufactures products that can transport explosives, a niche that is predicted to grow, and trailers that can be lifted onto trains.