Highly educated foreign talent is about to be matched with Ostrobothnian companies. For three months, the region's companies will have an opportunity to see if they can successfully incorporate new talent into their activities.
The Business Lead integration programme was created to incorporate foreign talent into Finnish business. Many of the participants are highly educated and already have relevant work experience.
"There are now good opportunities for companies to find a new potential colleague with completely new cultural/language skills as well as market knowledge," says Åsa Hämäläinen, Project Manager for the programme organised by Hanken & SSE Executive Education.
Studies and internships
The participants in the Business Lead programme will first gain insight into Finnish working life during a three month study period. Based on the participants' experience and training, they are then introduced to relevant interested Ostrobothnian companies.
Interviews will then be made to ensure that the right person is matched with the right company. The programme ends with a three-month internship at the companies.
Companies wishing to receive a participant thus offer guidance during the three-month unpaid internship. During that time, both the participant and the company get to know each other and find out if there is a common future together.
Good experiences gained from the award-winning Business Lead programme are confirmed by three different companies and participants that Vaasa Insider talked to.
"A nice opportunity"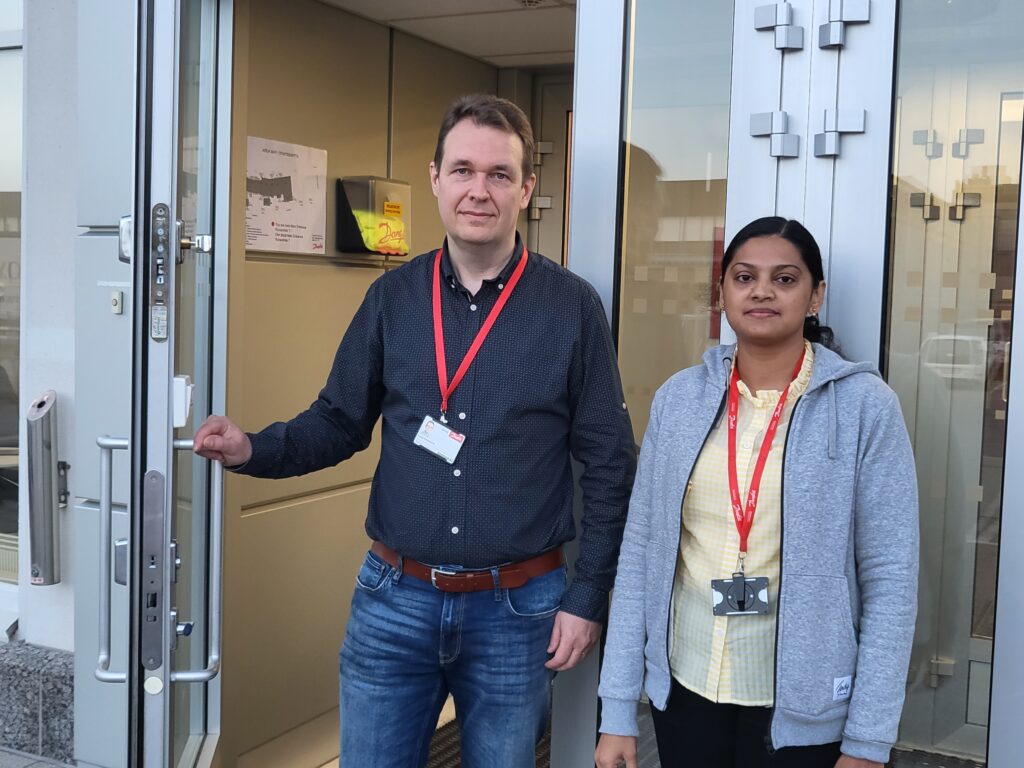 Liya Antony attended the Business Lead programme at the beginning of this year. She subsequently completed her internship at Danfoss in Vaasa. Antony praises the programme and says it was a great opportunity to learn the rules of Finnish working life and to discover hidden job opportunities.
Liya Antony started her internship in April. The internship was about testing software. It went so well for her that it developed into a job as a trainee; still in software but with different and expanded responsibilities.
Lasse Kortelahti, foreman of product development at Danfoss, says that it was a great opportunity to get to know a new talent and see what their skills are. At the same time, it gives them an opportunity to learn about Danfoss.
Can lead to employment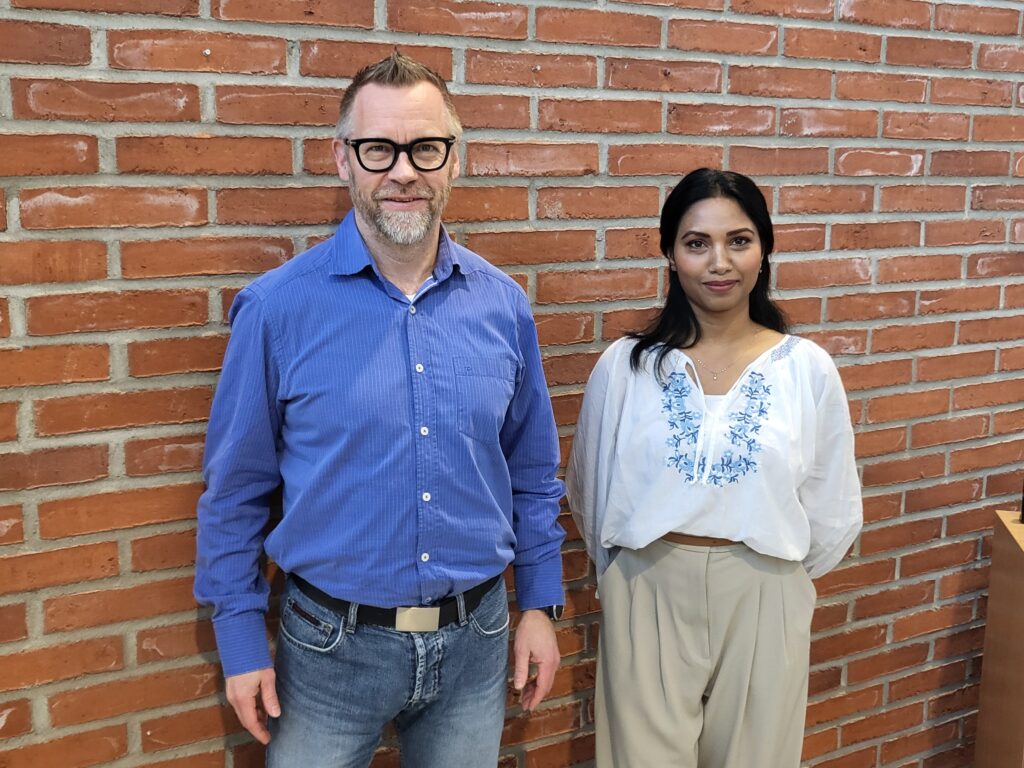 Similar success stories can be found at Finvacon, which has participated in the programme several times already. CEO Kaj Sundén points out how much potential there is in international talent; you only have to find the right person for the right company.
"We recommend trying it with an open mind, because there is huge potential among foreign people living in Vaasa," says Kaj Sundén.
Business Lead participant Sadaka Tamanna started her internship at Finvacon last spring. She appreciates the programme and the leaders, who are really working hard to match the right company with the right talent. She says that the programme provides a good opportunity to prove yourself.
During Sadaka Tamanna's internship, her main task was to plan and prepare for a very important fair in Berlin that Finvacon would be attending. Kaj Sundén says that it was already clear during the first week that Sadaka Tamanna had great potential. Hence, when the internship ended, she could continue as a Marketing Assistant and take on more responsibilities.
"I absolutely recommend this programme"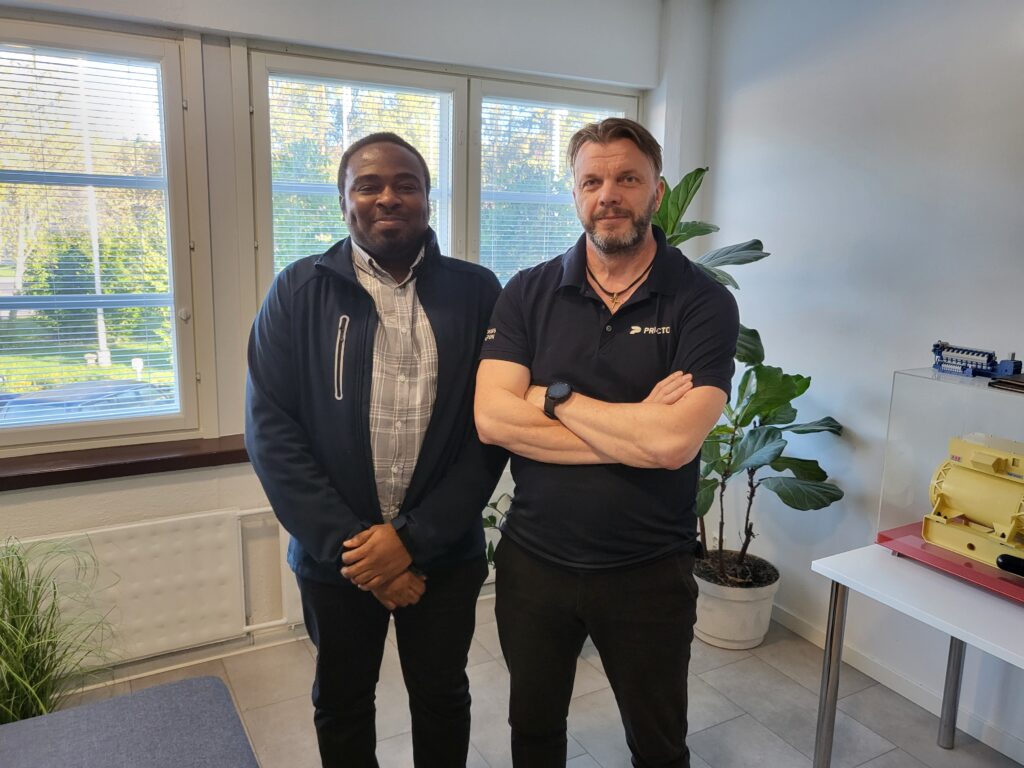 Dalbert Onyebuchi also participated in the Business Lead programme last spring and praises both the programme and the project leaders.
"It created a lifeline into the business world, since it's not so easy to find work without a support network," says Dalbert Onyebuchi.
Mr Onyebuchi was offered an internship at Prohoc, where he quickly began to feel at home. At Prohoc he had the opportunity to do an in-depth study of project management. That work went so well that he was given a new job as a data analyst. Now he optimises business processes using data, for example.
"The future looks bright," says Dalbert Onyebuchi.
CEO Ilkka Palola at Prohoc is very pleased with both Dalbert Onyebuchi's work and the entire Business Lead programme. Prohoc had been involved in the programme earlier, which also led to a previous participant getting hired by the company.
Ilkka Palola says that a major reason why the programme has led to permanent jobs is that those participating had a lot of skills to offer and the right attitude.
A new chance for companies
A new round of the Business Lead programme starts in January and can accept 15 participants. This means that in March, 15 Ostrobothnian companies will have a chance to discover what happens when a foreign talent is matched to their needs. Companies should state their interest as soon as possible.
Interested companies can send an email directly to asa.hamalainen@hankensse.fi or to inger.aaltonen@hankensse.fi, who is also working on the programme.
More information: